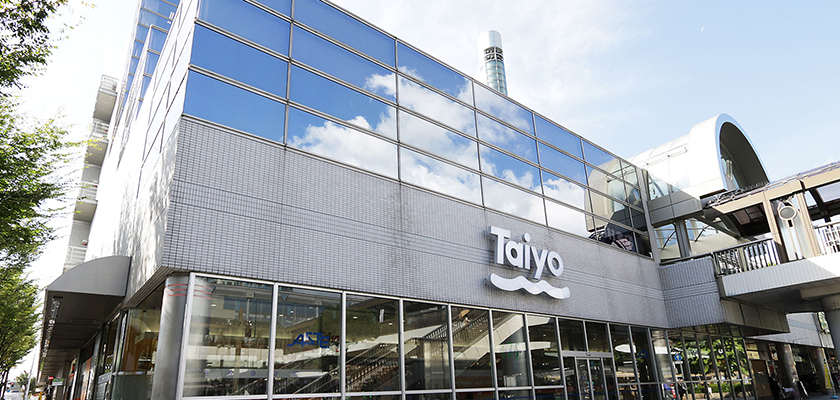 Taiyo
Our pachinko* parlor business, starting with the Taiyo chain expanding in the Kansai area, takes a community-based approach which is our distinguishing characteristic in the industry. Our goal is to appeal to and be loved by men and women of all ages and walks of life. As times change so does the style of leisure activities, so as members of the amusement industry we alter our approach accordingly. ※Pachinko is a Japanese gaming device used for amusement and gambling.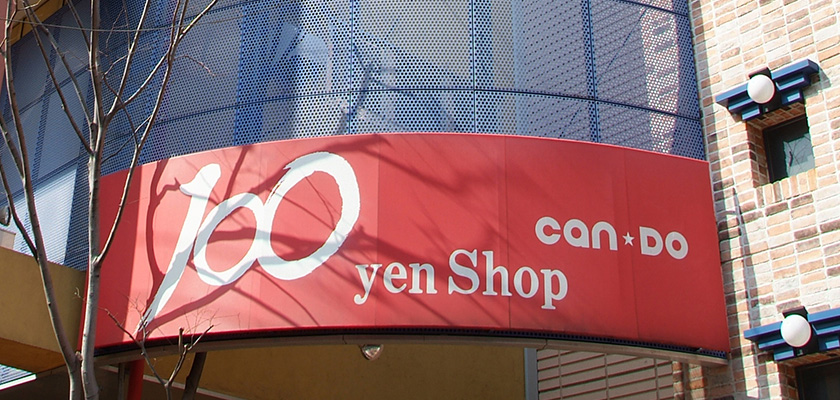 TSUTAYA / Can Do
Tsutaya is a media rental shop chain with over 1400 stores nationwide, and CAN DO is a 100 Yen Shop with over 800 stores all across Japan. The Miyako Group's administers over franchises in the central Tokyo metropolitan area. We implement store creation strategies which consistently meet the needs of our customers by efficiently introducing them to our products.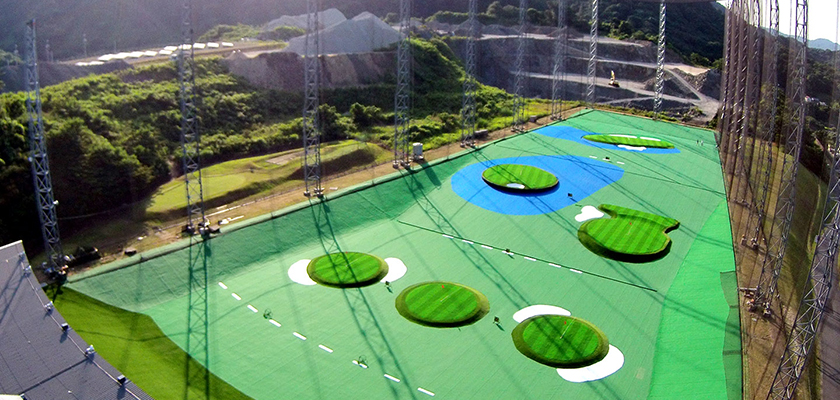 Golf Practice Facility Administration
A golf practice facility located in Yamaguchi Prefecture's Shunan City. The extensive grounds feature a driving range with 60 tees, practice bunkers, and greens. Only a ten minute drive from the city, this conveniently located recreation facility is extremely popular with the local people.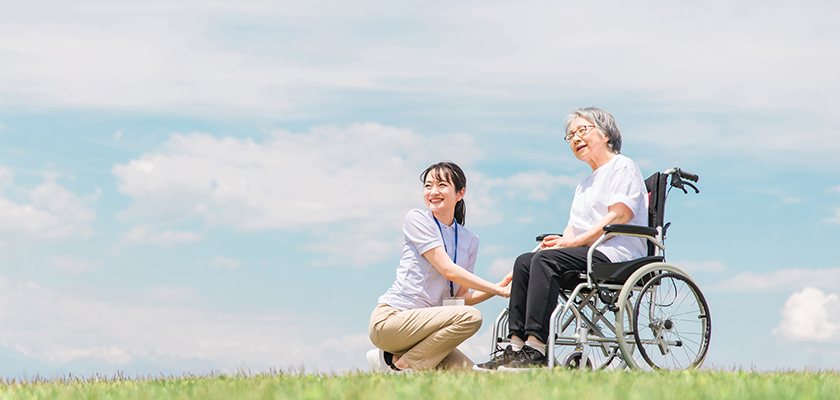 Nursing Care
We have opened "Sakuranomiyako+Day Service" in Nishinomiya, Hyogo Prefecture. Sakuranomiyako+(plus) is a half-day rehabilitation day service with bathing for the functional training for the elderly who requires nursing care. The one-day program is divided into morning and afternoon sessions, 3 hours for each. The users can regain health and self-confidence through various programs including individual rehabilitation by a physical therapist, individual bathing, etc. All the staff is doing their best to support the users to make them comfortable and happy during the stay.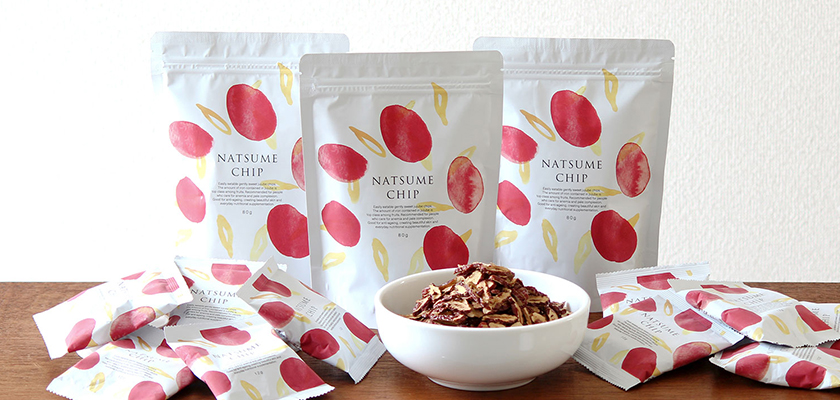 Jujube
With Jujube business, we are selling products made from Jujube known as an oriental super fruit. NATSUMEIRO (color of Jujube) is one of our brand to help enhancing the natural healing power of women in everyday life.
In oriental medicine, it is said that, human body experiences changes at the ages; multiples of 7 for women and a multiple of 8 for men. you are born, grow and reach the peak at the age of 28, optimal age for pregnancy and childbirth, and then just go down the aging path. Slowing down the speed and smoothing the down curve is a mission of 「NATSUMEIRO」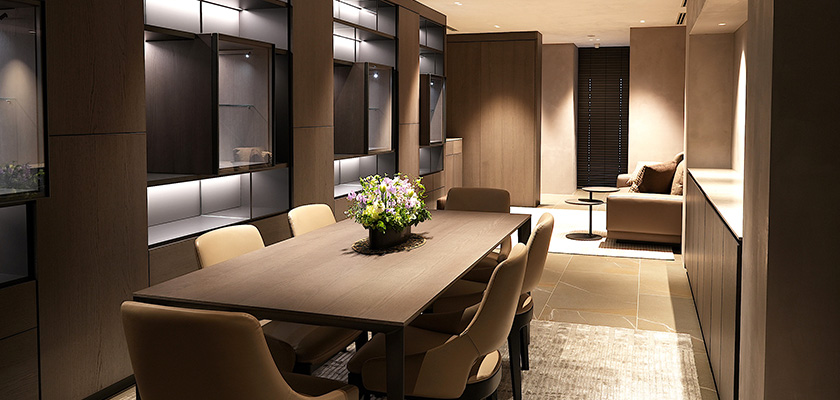 Salon
Our jewelry shops are involved with everything related to jewelry including repair, reform, purchase, and sales. In order to offer even better value and service to our clients we opened our Ginza, Tokyo shop. With the atmosphere of a calm salon we place importance on guidance and consulting.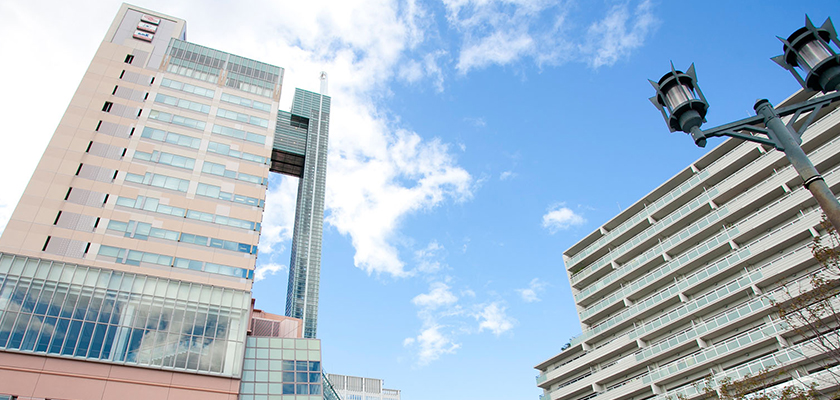 Real estate
Mainly a trading agency for residential properties and a leasing agency for leased residences and retail properties in the Kobe area, we also handle housing renovation and repairs. It is a business in which we form long-lasting relationships with our customers.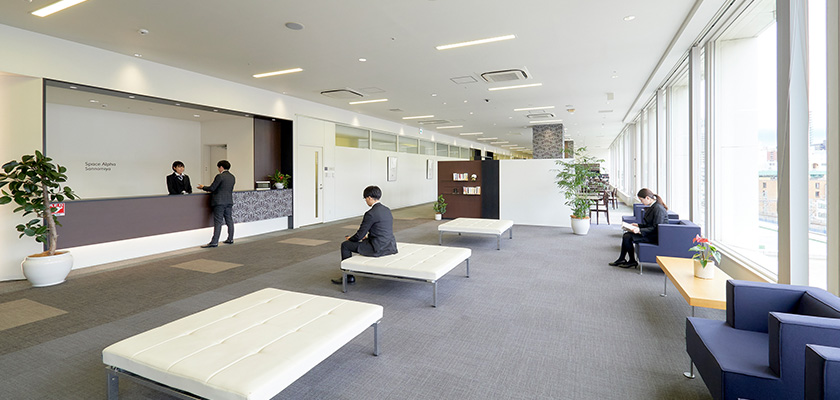 Space Alpha Sannomiya
Space Alpha Sannomiya is a facility located in a prime location, just 5 minutes from various Sannomiya train stations, offering rental meeting rooms and coworking spaces. Space Alpha Sannomiya is situated on the 6th floor of Center Plaza, covering approximately 3,500 square meters. It features various meeting rooms and provides an open and spacious environment with large windows offering views of the Rokko mountain range. This welcoming space is suitable for a wide range of events, including lectures, meetings, training sessions, presentations, entrance exams, interviews, and even web broadcasting venues. The coworking area is available without the need for prior reservations. You can easily access it by completing simple procedures at the front desk. This convenience is not limited to corporate clients; individuals can also use it on a one-time basis.
DATA
Company name
MIYAKO SHOJI Co.,Ltd
Date of Foundation
August 1st, 1972
Representative
Satoshi Haruoka
Capital Stock
50,000,000 yen
Number of Employees
397people
Sales volume
8,500,000,000 yen(Fiscal year ending July 2019)
location
Center Plaza 7F,1-9-1 Sannomiya-cho,Chuo-ku,Kobe-shi,Hyogo 650-0021 JAPAN
TEL: 078-392-1711
URL http://www.miyako-group.com/

Business Activities
Taiyo
TSUTAYA / Can Do
Nursing Care
Jujube
Salon
Real estate
Space Alpha Sannomiya
Golf Practice Facility Administration
Group Enterprise
TOA Body, Co., Ltd.
COPYRIGHT MIYAKO GROUP CO,LTD. ALL RIGHT RESERVED